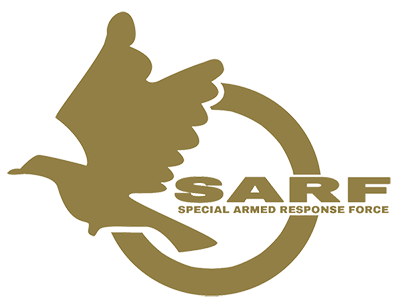 ---
GrunSolutions CEO Nodoka Hanamura has officially ordered that GrunSol's YSFlight division be disbanded in the following statement,
While it is a great disappointment that a medium of communication and cooperation has suddenly vanished, it would be foolish to give up and not continue with what is left. For example, personnel are in the process of being identified from Grun TFS and distributed among the remaining, now independent forces. These forces are the Special Armed Response Force led by Abyssal Dision and M88youngling, and the 4th Aerial Squadron "Scorpions" led by Abel Flyer.
This is not the end, however. SARF is leading an effort to establish a formal alliance style organization alongside the 4AS, which other squadrons may join as independent units. There would be rules, however these rules would be in place for a minimum of protecting the other units in the alliance, as well as the YSFHQ community. There would be some operational rules, to ensure fluidity of joint sorties so that things don't get as messy.
The name of this alliance is not determined as of yet. Some ideas floating around are the Neo United Nations Independent Military Forces [NUNIMF - IMF - NUN], which was first proposed by CEO Hanamura of GrunSolutions. Another idea was to name it in a form such as the "Union of Independent Squadrons" [UIS] or similar. Another idea being floated around is that the name of the overall alliance be constructed in such a way to allow for all kinds of organizations on YSFlight, whether they be aerobatic, civilian, or combat. In which case, such an organization might be called the YSFlight Union [YSFU], or simply the Neo United Nations. There would then be a combat division under it which PMCs and squadrons would operate independently under. Same goes for the civilian and aerobatics branch. These groups would be in the alliance declaring their cooperation and agreeing to the terms of cooperation, those being the rules.
SARF understands that such an alliance might overlap or conflict with the Vingar alliance, seeing as Abel Jets is part of Vingar. However, to the understanding of SARF, Vingar alliance is merely a civilian airliner alliance, made to work our logistics and support fellow airliners. It is not within the interest of SARF to aggress upon this at all, but rather to have this new proposed alliance work with Vingar or even encompass Vingar entirely, allowing all of us to work together under a universally accepted code and communicate with one another.
Due to the scale of such an alliance, disagreements are foreseen. Due to the size of YSFlight HQ and each individual organization, a simple council of leaders and coleaders, as well as representatives from other entities would be ideal for agreeing on a simple constitution, rules, and how to change those rules. There needs not be a complicated method of getting the alliance to work on something. People should just talk to one another and agree on doing it.
SARF proposes that such an alliance have a monthly rotating figurehead. This figurehead or chairman would speak for the alliance and work on any content that is specific to the core of the alliance, such as a website or affairs with other groups. This should rotate between leaders frequently to ensure that no one person or group continues to gain more influential power than another. This also encourages a fairly simplistic core to the group and not one person is strained to work with it over time.
SARF's Executive Officer [2IC] M88youngling has experience with developing such an alliance, as seen
here.
The avoidance of the overly political nature of this example is hoped to be avoided. YSFlight is about flight, not politics.
An official name for this alliance will be revealed as soon as it is decided between SARF and the 4AS, and any input from the community that might help shape this is appreciated. We invite any and all independent squadrons of YSFlight to participate in this alliance. Also, there is a rough poll for the name of the organization on this topic. These are very early ideas, but some input would be nice. and we hope that anyone interested in flying with a squadron please join the squadrons of SARF and the 4AS, who are in need of personnel. The smaller, yet still developed squadrons, need members, not the very large squadrons such as the former Grun TFS and 49th. Thus is why before this incident, CEO Hanamura shut down recruitment for Grun TFS to help support SARF and the 4AS. We hope to continue to improve the community of YSFlight and make it more fun for everyone in HQ. We bid farewell to those leaving with GrunSol PMC.
Note: My apologies if there are errors or simply unacceptable ideas in this post. This was written in a hurry and it is all part of the thought process of what to do next. I would like to avoid groupthink on the subject and your input is critical to making sure this works out, so don't lynch me or any of us yet, but your criticism and thoughts are important to making sure this isn't a flop. Thank you for understanding and I look forward to further discussion.