Contributor

Posts: 203
Joined: Sat Apr 05, 2014 1:58 am
Favorite Aircraft: F/A-18F Super Hornet
Location: Republic of Korea(South Korea)
OS: Window 8.1K
Has thanked: 357 times
Been thanked: 253 times
Contact: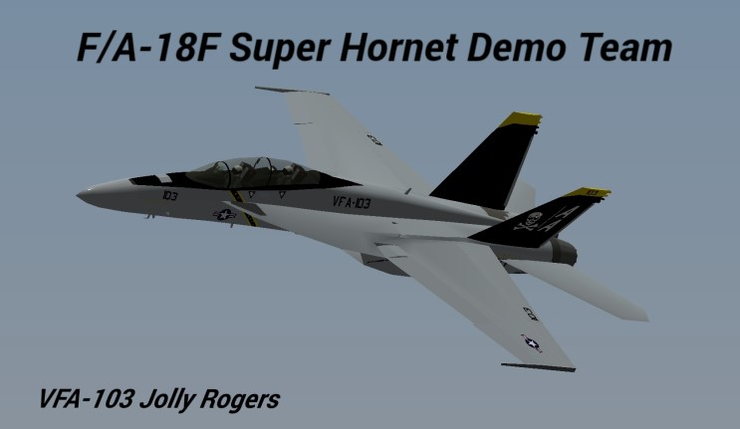 Don't forget F/A-18F

Member of YS Flight Korea, Mad Shark Joint Force
YS FLIGHT F/A-18 Rhino Demonstration Team
President of MIRAE Airways

Feel free to contact me! Request repaint is always welcome.
---
Hornet
Modding Team

Posts: 1155
Joined: Sun Feb 13, 2011 5:26 pm
Favorite Aircraft: One of them
Location: Teh garage
Has thanked: 105 times
Been thanked: 264 times
Hoping that I will be available, the S-1 Swift!
I don't know who you are. I don't know what you want. If you are looking for my signature, I can tell you I don't have one. But what I do have are a very particular lack of skills, skills I have imagined having over a very long career. Skills that make me are completely useless in any situation. If you stop reading now, that'll be the end of it. I will not look for you, I will not pursue you. But if you don't stop reading, I will look for you, I will probably not find you, and I will kill your refrigerator.
---
Alpha Star
Senior Veteran

Posts: 2148
Joined: Fri Feb 11, 2011 2:16 am
Favorite Aircraft: A-10C Thunderbolt II
Location: Indiana/Florida
OS: Windows 10
Has thanked: 230 times
Been thanked: 405 times
Alright people!

VNAF AirFest will take place this July 8-10 with two days of air show!!! Remember, we do have a full rehearsal and ATC session one week before the event, so July 2nd will be that day. All aircraft MUST be completed and submitted as a download link 24 hours prior to the beginning of the rehearsal. A full schedule and sign-up for the event will be released soon. Until then, this topic will be locked so everyone can prepare to sign up. Expect a topic within the week.
---
VNAF ONE
Users browsing this forum: No registered users and 2 guests