Hi ! This is the first topic that I started, and i have a request for who know the system and programmation of Ys Flight. I have seen many type of addons: planes, fictional aircraft, ground vehicles, mod for change sound, weapons, maps, and some other. I've noticed that YS Flight still have only 2 types of HUD. Unfortunately, I'm not able to create addons, and so, I don't know how is difficult to set up a new HUD... or if is possible. For now, I'd like to know if someone is willing to work on it.
I created a draft for you to see how it would look targets depending on their IFF.
As for the HUD itself, so far among all games, the Ace Combat I thought it was the best looking one. Simple, intuitive, and does not take seriously the screen. Given the presence of fuel, I would say that to Ace Combat 2 HUD should be perfect for YS Flight, obviously without having to move the location of the radar. I will set an example below.
No need that this new HUD replace one of the default ones, would be nice if we could choose as an alternative.
Hope to have respected all the aspect of addons request, and that my request will be accepted by someone.
These are the view of targets.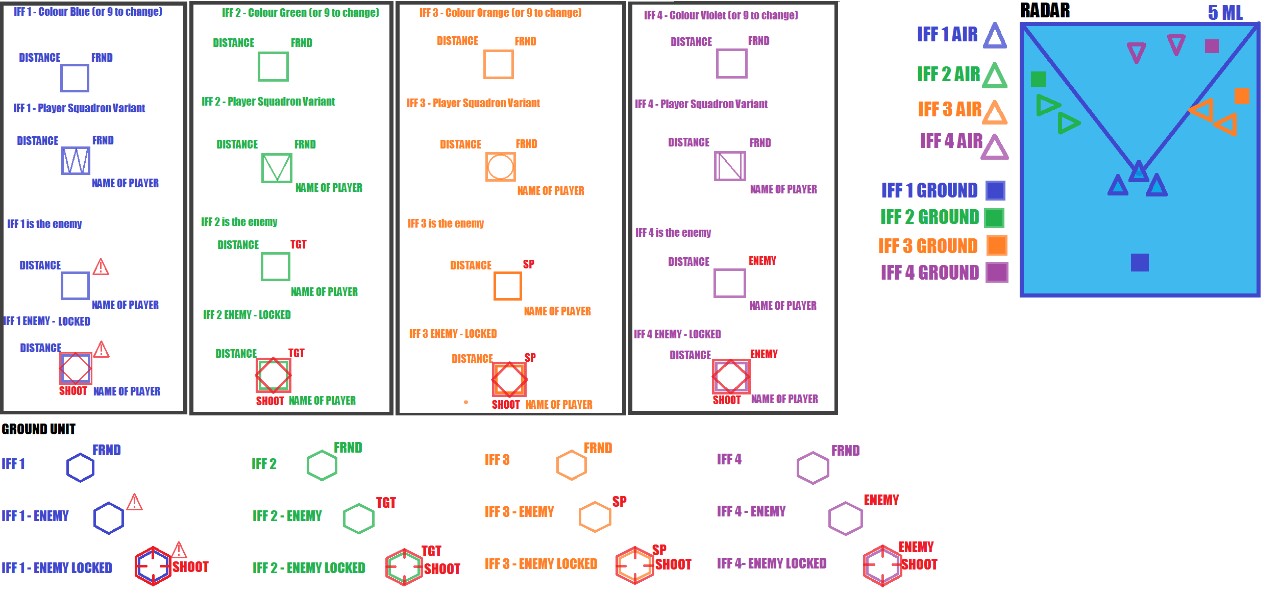 IFF 2 - Enemy Example.
The style of HUD of Ace Combat. I like it, and it looks like one of those default