[PACK] YS Hellenic AF F-16 Demo Team ZEUS pack
Posted: Fri Jul 06, 2012 12:06 am
YS Hellenic AF F-16 Demo Team ZEUS pack
Category: Pack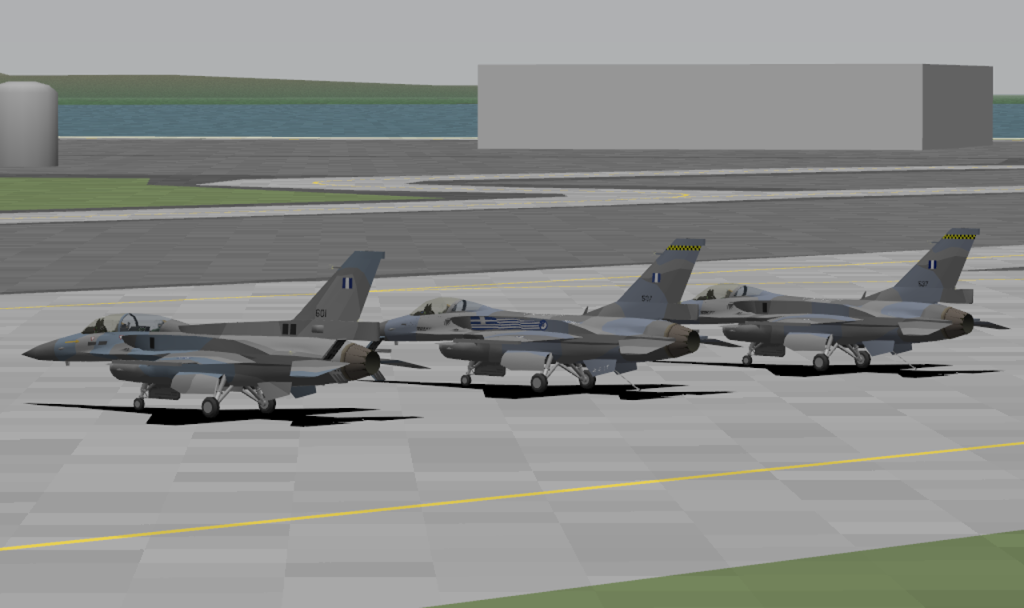 Here is the YS Hellenic AF F-16 Demo Team ZEUS pack. It contains 3 aircraft.The official demo jet, one single seat spare jet and a 2 seat spare jet.Install: Aircraft directory goes on .lst in Aircraft folder and ''user'' on User folder. You all know the drill.
---
Originally posted by Kilo 11
Credits:
Iceman for the model.Martin Dutchie for the painting and decals.
DOWNLOAD