✈ .:SARF Server Pack v2.3:. ✈
Posted: Mon Dec 26, 2016 5:55 pm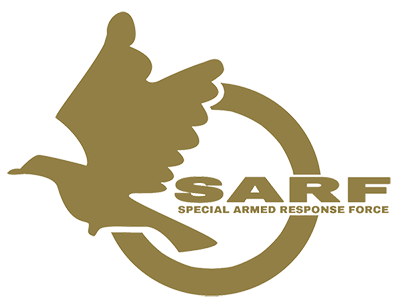 I am proud to announce the release of SARF's newest server pack update! Including the works of Dision, Zenuz, DarknessofEnigma, NightRaven LordFlasheart and more, this pack is hoped to give SARF the edge in combat and look cool doing it.
Among the highlights of this pack are the addition of more aircraft, especially for the UPEO division. In fact, 3 "new" aircraft are debuting for UPEO.
Firstly, the EF-2000E using LordFlasheart's HD model is making an official appearance! Hopefully it doesn't cause too many framerate drops. Please report if this is an issue.
EF-2000E Block 3 Typhoons
Next up, Zenuz's EW-18RW 'Cobra' is making a debut with the Universal Peace Enforcement Organization. This aircraft is a revised electronic warfare version of the EC-17U. It serves a similar role to the F/A-18U Hornet ADVs, however it carries more flares and a lower radar cross section to simulate radar jamming.
EW-18RW Cobra alongside two F/A-18U Cobra ADVs flying away from Expo City.
And finally SARF introduces a UPEO export model of General Resource's F-22C Raptor II, repainted by M88youngling with paint scheme inspired by Zenuz' UPEO elite skin for the Su-37U.
UPEO F-22CU Raptor II
This server pack is currently (with the exception of the Typhoon) online at GrunSolutions' server, however it will soon hopefully be pushed onto the VFA-49 squadron's server. Please enjoy with the link below!
Enlist with SARF! We need pilots to help bring order to the Hawaiian archipelago! PM me or contact me at
[email protected]
to enlist.
Download the latest version (v2.3) here!