Orb is getting much much closer to being ported to C#.
Today, I have finally completed the Connection side of the program, the very low level part of the program that handles how data is sent to and from the server and clients.
With the development structure and framework I have in place now, Orb will very quickly be developed as I copy/redesign some parts of code. The good thing about C# is it is a lot more versatile in its data types, so I can readily load TimeSpans rather then compute them the hard way, shit like that.
I think orb will be much much faster once running on C#. Everything is a lot cleaner too, I can actually close the program cleanly without having to catch and suppress errors.
---
The development environment is a lot nicer then python.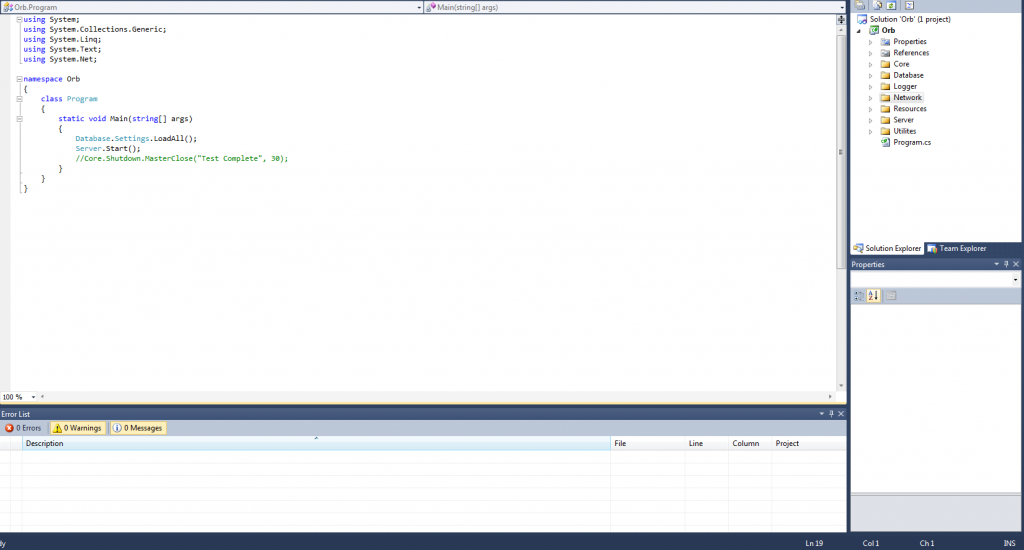 ---
I keep the project in my drop box, this way, if something catastrophic was to happen to my computer (like it has in the past) then I can restore it.
---
As you can see, It has to correct a lot of broken flight data packets. TCP is good for making sure all the data arrives in the right order, however, it doesn't have to get there in one go. I have to make sure for each packet.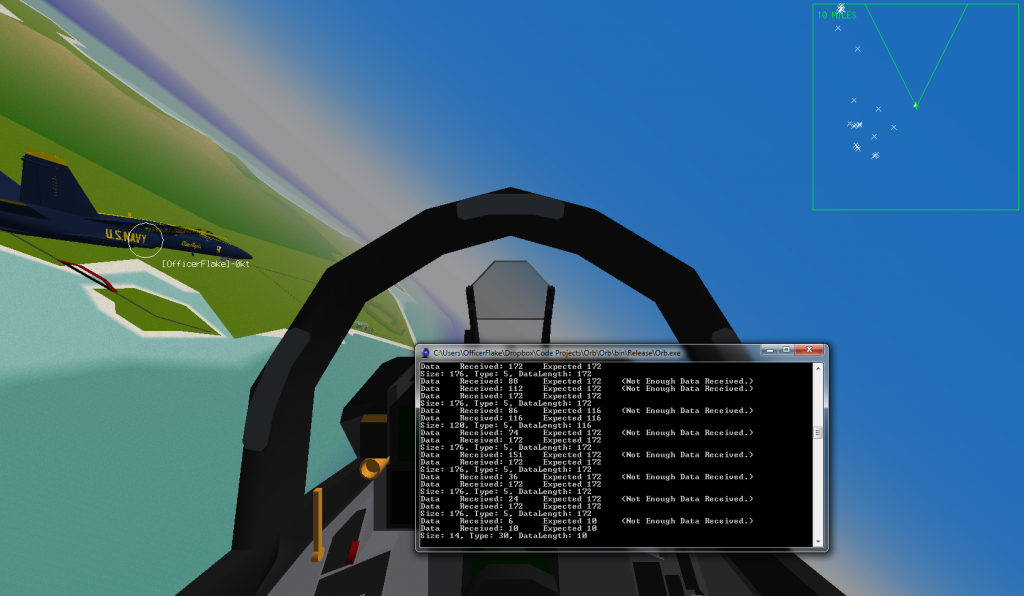 ---
As you can see, the Server can clearly tell when a client disconnects due to the ability to use Socket.Connected variable (something python doesn't have!) This saves a lot of hard work.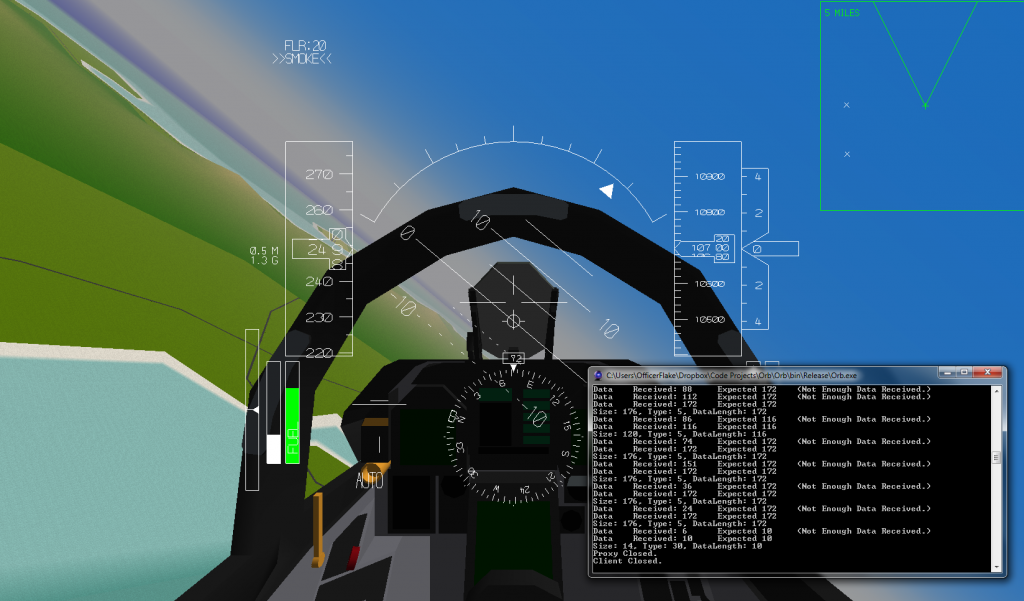 ---