FREE!ship
- is an open source application, designed for easy modeling ships and other vehicles, including aircrafts. Run on Windows or under Wine on Linux and Mac.
Main futures:
easy symmetric modeling
3 view and 3D view in one screen
support background images with scaling
model can be consist from parts as separate files.
import VRML and export to OBJ (support many different formats)
many free ship models presented from start or can be downloaded.
... and many other usefull option.
--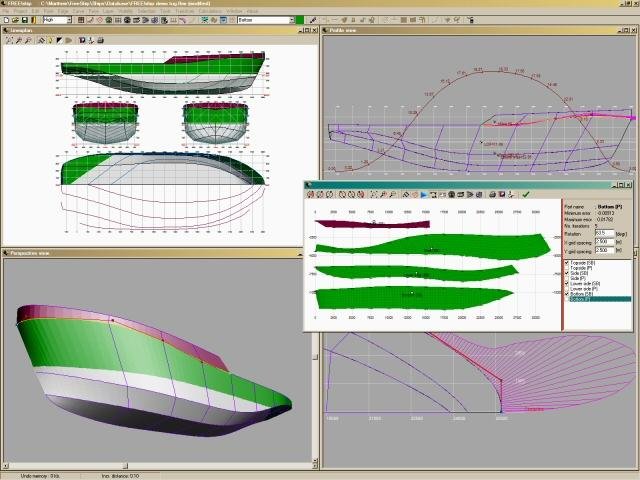 --
For now there are few active development builts:
1)
FREE!ship
v.2.6 (inactive)
>>
http://sourceforge.net/projects/freeship/
2)
FREE!ship Plus
(active fork from original "FREE!ship v.2.6" with many plugins)
>>
http://www.hydronship.net
3)
FREE!ship Plus in Lazarus
(active fork from "FREE!ship Plus" for Linux)
>>
https://github.com/markmal/freeship-plus-in-lazarus
4)
DELFTship
(freeware app from original author of "FREE!ship", very similar)
>>
http://www.delftship.net/DELFTship/inde ... tship-free