This thread is for the discussion of the proper use of the High drag bombs introduced in the initial 2011 version of YSFlight.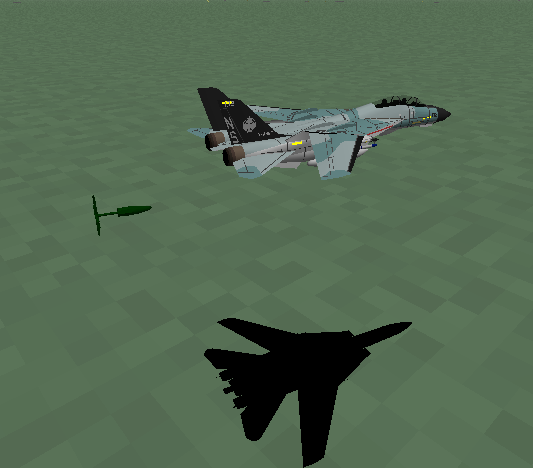 Weapon: 500lb High Drag Bomb
Target Set: Unguided, ground based targets, particularly low, stationary buildings, ships, and aircraft.
Aim method: None provided.
Minimum safe altitude at 350kt: 40ft AGL over land, <5ft over water.
When Soji released the new retarded bombs in the latest test version of YS, he addressed one of the long standing wish-list items for many ground attack pilots. The new weapons promised a new era of low level strikes against defended targets, allowing strikers to come in well below the traditional 475-500ft limit for the comparable 500lb bombs, and even below the roughly 200ft limit for the lighter 250lb bombs.
Despite their advantages, however, the HD bombs are the most challenging weapons to properly employ in the game. No aiming recital was provided for the weapons, forcing pilots to estimate the correct aim point.
Practice indicates that when attacking from 100ft and between 300 and 600kt, the bombs will reliably fall between your 5 and 10 degrees down markings on HUD. High drags are also useful for very low altitude dive bombing, but aiming is a bit tricky.
Feel free to add your own information on the proper uses and employment on the 500HD bomb here.