Currently working on scratch modeling of "
ANTONOV A-1
" - single seat glider (also known as "U-s4") currently in progress. It was produced in 1930s in USSR, and was a most popular glider of Oleg Antonov with more than 5700 numbers produced. Also there was licensed turkish clones, based on it: "THK-4", "MKEK Model 6".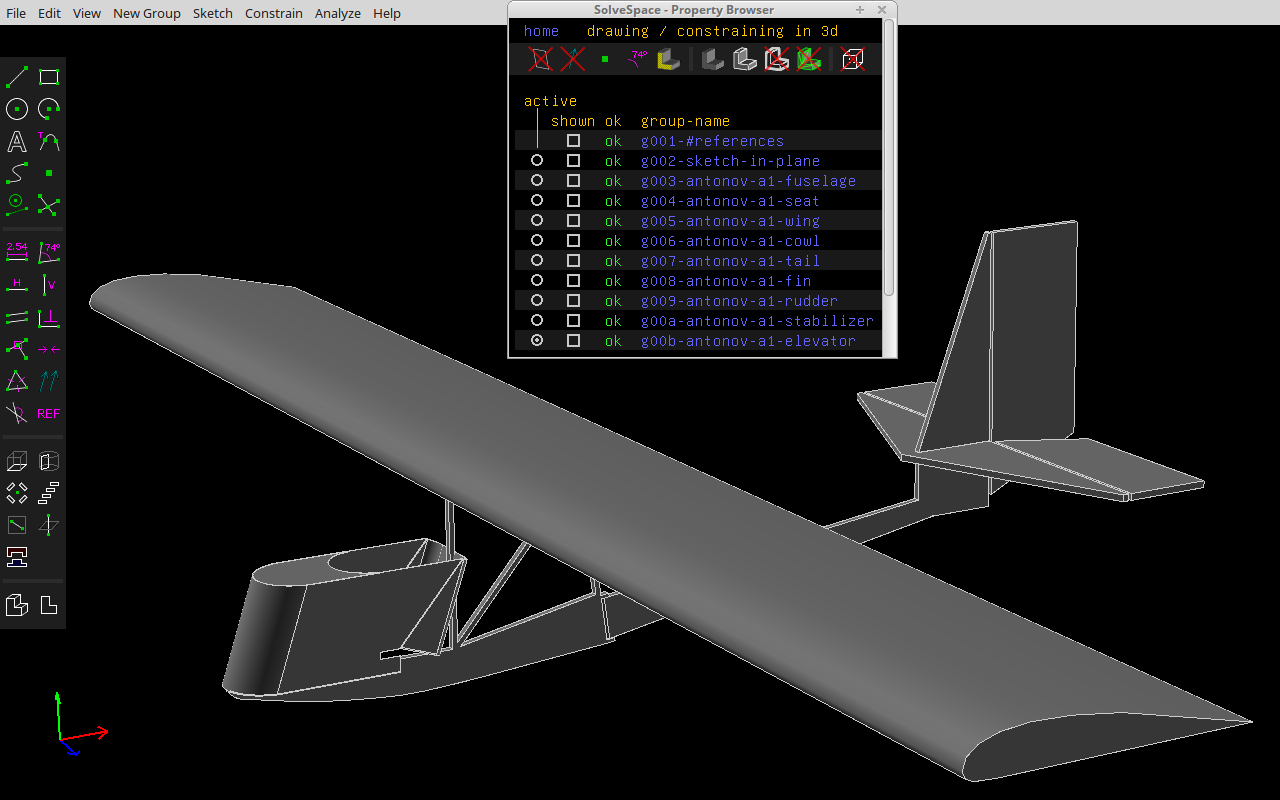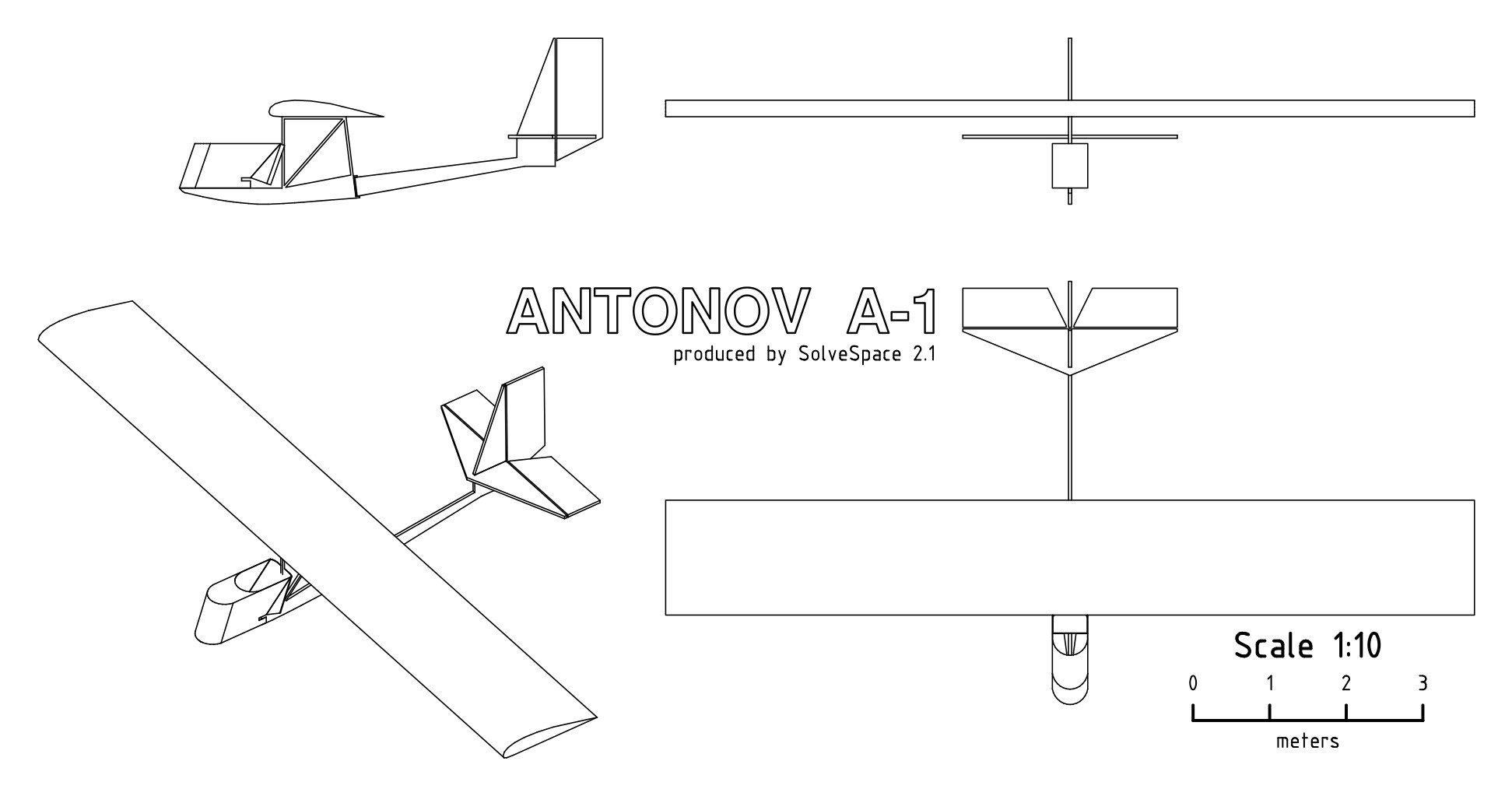 For this project I use opensource 2D/3D CAD program
SolveSpace 2.1
http://github.com/solvespace/solvespace
It can export in mesh formats, that later could be imported in Blender or PolygonCrest for finishing.
P.S.: Also working on "
ANTONOV AN-26
", but due to many fixes needed for original mesh to get it clear and finish I move it on lower priority.