Veteran

Posts: 728
Joined: Fri Jan 09, 2015 7:51 pm
Favorite Aircraft: Mig-41 Firefly, Mig-21, F/A-53A Foxtrot
Location: The Mün
OS: Windows 7 Ultimate
Has thanked: 71 times
Been thanked: 255 times
Contact:
Alright, so i've finally gotten a roadmap set out during my time of all out mayhem in KSP. I've been playing with the idea for the Advanced Warfare pack for quite some time, the general idea would be heavily modified existing aircraft or original designs from the East and the West in one pack. Since i've got two for Russia representing the East, i'm adding two for the West. Now here's the thing, i do have a stealth-COFFIN Rafale that was a holdover design to be deployed with Grun which never happened. I also am eyeballing either a Gripen or Lordflash's HD Typhoon.. A sure thing will most likely be the F-35F which i have posted pics of on here.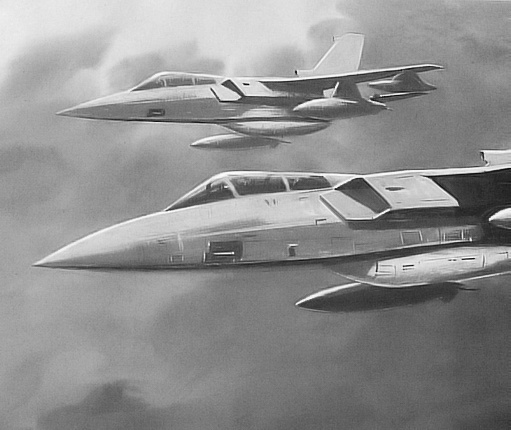 This is also quite an interesting concept for a semi-stealth Tornado, might be something worth looking into.
This is where you come in..
Since the East is set, what two planes shall represent the Western air forces with this pack?
damn i'm getting ambitious lol, maybe it's just good to have set goals
Товарищ волк знает, кого кушать. Кушает, и никого не слушает, и слушать, судя по всему, не собирается.
Comrade wolf knows who to eat. He eats without listening to anybody and it seems he is not ever going to listen.
-Vladimir Putin
---
Users browsing this forum: No registered users and 1 guest