Code: Select all
NOTICE: SARF VA's fleet has some bugs to work out. For example, the C-17 nose is a bit crunched up. We're working on figuring out how to use edge split to solve this for the next pack release. Thank you for your understanding. Credit for pack is included in the zip file. (NightRaven, DarknessofEnigma, Unknown)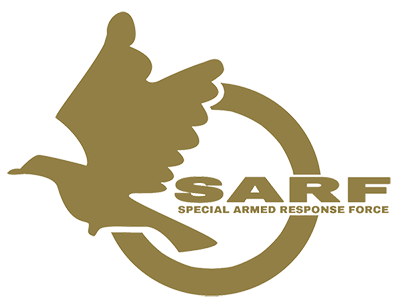 ---
SARF Virtual Airlines is a civil services, public/private logistics and military support venture of the Special Armed Response Force which has four divisions currently. These are the Universal Peace Enforcement Organization VIP Hypersonic Airline, UPEO Aid and Logistics, General Resource Ltd. and Neucom Inc.'s respective logistics services.
---
Fastest Airline in the World
The Universal Peace Enforcement Organization is proud to present the R-505U Concorde II, developed by Neucom Incorporated. The R-505U is a true successor to the original Concorde and is the only aircraft of its kind, being the only passenger liner in the world capable of supercruise at hypersonic speeds. The R-505U Concorde II requires a high maintenance cost, and ergo only one R-505U has been built thus far. The current R-505U is reserved for Neo United Nations leadership, YSFHQ squadron leadership, and special VIP travel occasions. Reserve your occasion today to get the greatest flight experience in the world and fastest travel time to anywhere on the planet.
R-505U escorted by two UPEO Su-37U Superflankers.
Positions Available
UPEO VIP Hypersonic Airline is now recruiting new pilots for the R-505U, with three positions available. Qualifications for piloting the R-505U require at least three months of large aircraft experience.
UPEO Logistics and Transport Services
The Universal Peace Enforcement Organization is dedicated to providing squadron and national based logistics, as well as transport of supplies for humanitarian aid and aerial refueling on OpenYS servers. The UPEO logistics fleet is mainly composed of 8 EK-17U Globemaster IVs, manufactured by General Resource. It's hoped that this fleet will expand in the near future.
C-17BU Globemaster IV under UPEO F-16XFU Gyrfalcon escort.
Positions Available
UPEO Logistics and Transport Services is now recruiting new pilots!
---
General Resource Ltd. has now committed to providing mid-air refueling and logistical support to consumer corporations and nations around the globe. Most importantly, General Resource is offering discounts to Vingar alliance members, particularly GrunSolutions and its affiliates. General Resource's current available fleet is composed of eight C-17B Globemaster IV heavy lifter transport aircraft and two KC-777 ASST aerial refueling tankers. Each C-17B is COFFIN equipped to lessen crew requirements and allow for various supporting roles for logistics and even for military support.
C-17B Globemaster IV under escort by General Resource F-15S/MT Advanced Eagle+ fighters.
Positions Available
Sign up today to fly with General Resource. General Resource needs
you
to make a difference through flying with us.
---
A New Way To Haul with Neucom
Neucom Inc. presents Neucom Logistical Innovations, a program to help transport cargo anywhere efficiently and on time. Neucom introduces the R-501T Rhinocodon, a next generation transport aircraft with three levels instead of the typical two levels of storage found on most transport aircraft. It is also supersonic capable, making it excellent for fast deliveries.
R-501T Rhinocodon
Positions Available
Neucom Logistical Innovations is now recruiting new pilots for its Rhinocodon fleet!
---
Download the aircraft pack here!