The main reason I'm requesting this is because I've checked on YSFinder and in a Google search and haven't found a YS version of the competitor to the A-10 during the A-X program.
The Northrop YA-9 was a prototype attack aircraft developed for the United States Air Force A-X program. The YA-9 was passed over in preference for the Fairchild Republic YA-10 that entered production as the A-10 Thunderbolt II.
Statistics:
General characteristics
Crew: 1
Length: 53 ft 6 in (16.30 m)
Wingspan: 58 ft 0 in (17.68 m)
Height: 16 ft 11 in (5.15 m)
Wing area: 580 sq ft (53.88 m2)
Loaded weight: 25,000 lb (11,340 kg)
Max. takeoff weight: 41,000 lb (18,597 kg)
Powerplant: 2 × Lycoming YF102-LD-100 turbofans, 7,200 lbf (32.1 kN) each
Performance
Maximum speed: 520 mph (837 km/h)
Combat radius: 288 mi (463 km)
Rate of climb: 5000 ft/min (25.4 ft/s)
Armament
1x 20 mm M61 Vulcan Gatling gun (Substitute for GAU-8/A) (Yeah, it was supposed to be equipped with the Avenger, but at the time the prototypes flew, the GAU-8/A wasn't ready)
Up to 16,000 lb (7,260 kg) of ordnance
With regards to detail, I was thinking medium quality, and I don't have a definitive timeframe in mind.
Three-point diagram: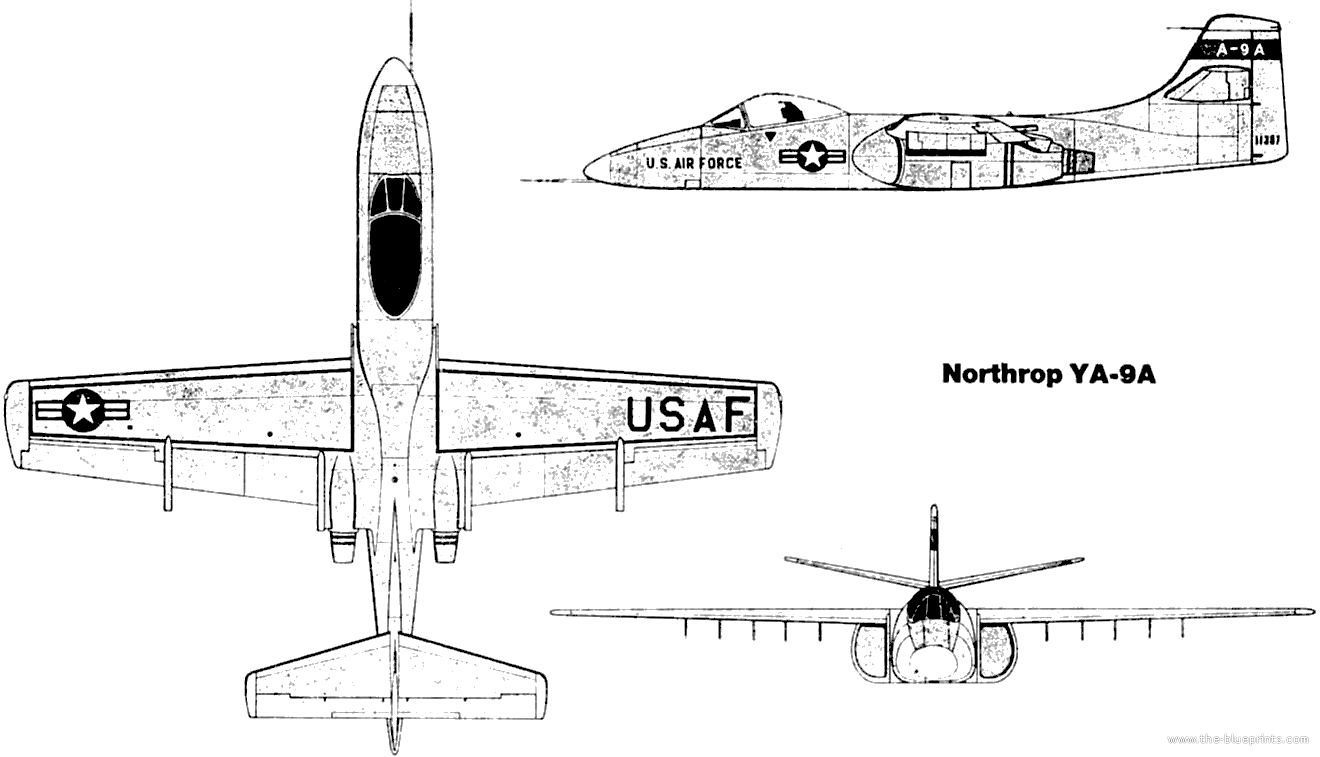 Some more photos:
And just in case, here's the Wiki page on it:
https://en.wikipedia.org/wiki/Northrop_YA-9
Thanks again for looking at my request