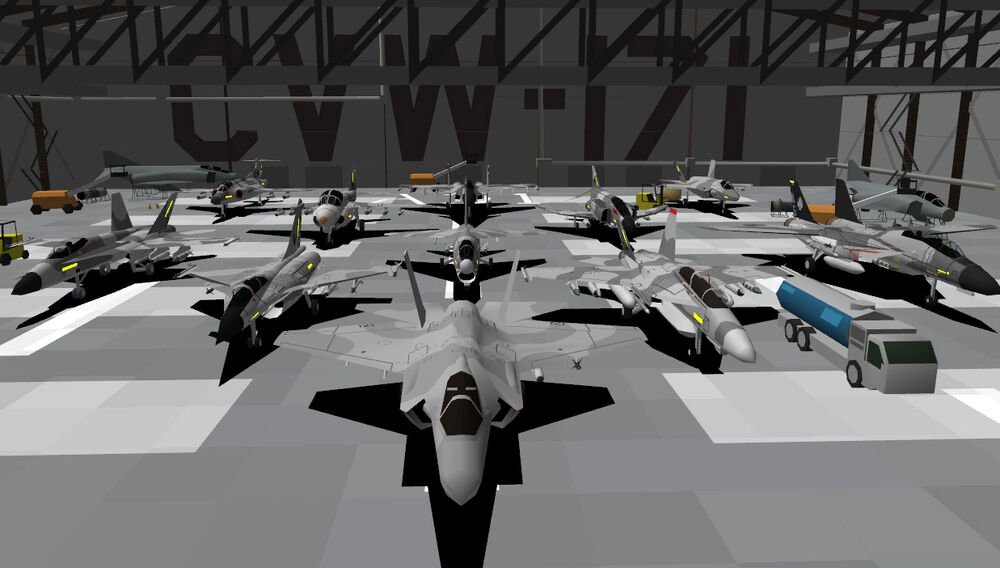 What we offer:
Membership in the oldest semi-continuously operational combat unit in the English speaking YS community.
Direct access to some of the most experienced combat pilots on YSFHQ - both for training, and hanging out.
A collection of aircraft which have set the standard for YS combat units.
What we desire:
Active members eager to represent us.
Calm, mature pilots of any age who are willing to fight and die honorably (follow server rules, no raging).
Individuals willing to bring their diverse talents to bear for the benefit of the squadron, and the YS community at large.
About us:
The 171st is a naval air combat squadron, specializing in all areas of carrier based tactical airpower. If you're looking for heavy bombers, big refueling planes, A-10's, or BF 109's, look elsewhere. If, however, dogfighting, light to medium attack, interception, anti-shipping strike interest you, we may have what you seek. The 171st has been a significant, often infamous, part of the YS community since it's founding in 2006. Under Iceman's able leadership we grew in strength, and prized camaraderie and skill. After an extended decline, we seek to redefine our position within the community. We are now a relatively small unit, and comfortable with that status. We are not looking to dominate the combat scene, but wish to once again make our presence felt. This is not precisely the old 171st - some of the old faces remain, but the attitude has mellowed considerably. Our membership includes or has included most if not all of the YSFHQ staff at one point or another, and our principal goal is to see the community as a whole flourish.
If you think you might like to have fun with us, consider applying. All applications will be considered, and those deemed most compatible will be accepted.
You may apply here on this thread or on the
CVW-171st Forum.
Below is a template that you are more than welcome to use when applying.
Why you would like to apply?

What's your specialty?

What do you wish to learn?

Do you use a joystick?

Other (If applicable)
Please note that the application process is not instantaneous. If you do apply, 171st senior staff member always discusses with their members on whether you will be a good fit for our squadron. If you haven't flown on the servers with us or chatted with 171st members, your odds of being accepted will be slim.
One last thing on my own personal note. We are a squadron that enjoys having fun, you can say that we are a raggity bunch of people that like to make fun or joke at each other and poke each other's buttons. If you are someone that gets insulted quite easily, this squadron may not be for you.