(FOR THE PEOPLE WHO THINKS I'M MAKING ALTERATIONS ON THE MAIN YSFLIGHT.EXE FILE, YOU'RE WRONG! ACTUALLY, ACYS IS BASICALLY SOME MODIFICATIONS IN TEXT FILES AND IN MAPS, AIRCRAFTS AND ETC:)
My new project, also named "ACYS" (abreviation for Ace Combat YS, or YS version) is basically, an YSFLIGHT only with Ace Combat stuff
Yeah. To be honest, i was planning to do this project looooong time ago, to be exact, when i found the AC3YS pack.
I'm improving the graphics (
BUT OFF COURSE, SINCE YSFLIGHT IS NOT DESIGNATED NOT ONLY FOR PEOPLE THAT HAVE GREAT COMPUTERS, I'M INSERTING LOW VISUAL AIRCRAFTS FOR THOSE WHO THE COMPUTER DON'T SUPPORT AWESOME GRAPHICS
) and making some alterations on the font files (you know, the .uitxt files, which some people make traductions of the game)
Here are some screenshots (and also, for the people that will say i'm not giving credits for the mods shown here, I'M GIVING CREDITS! the following addons where taken by: Soul of Darkness Ace Combat 3 HD pack. I'm still making more screenshots that i'm also putting as the menu ones, but since i don't have them...)
RF-12A2 Blackbird with General Resources skin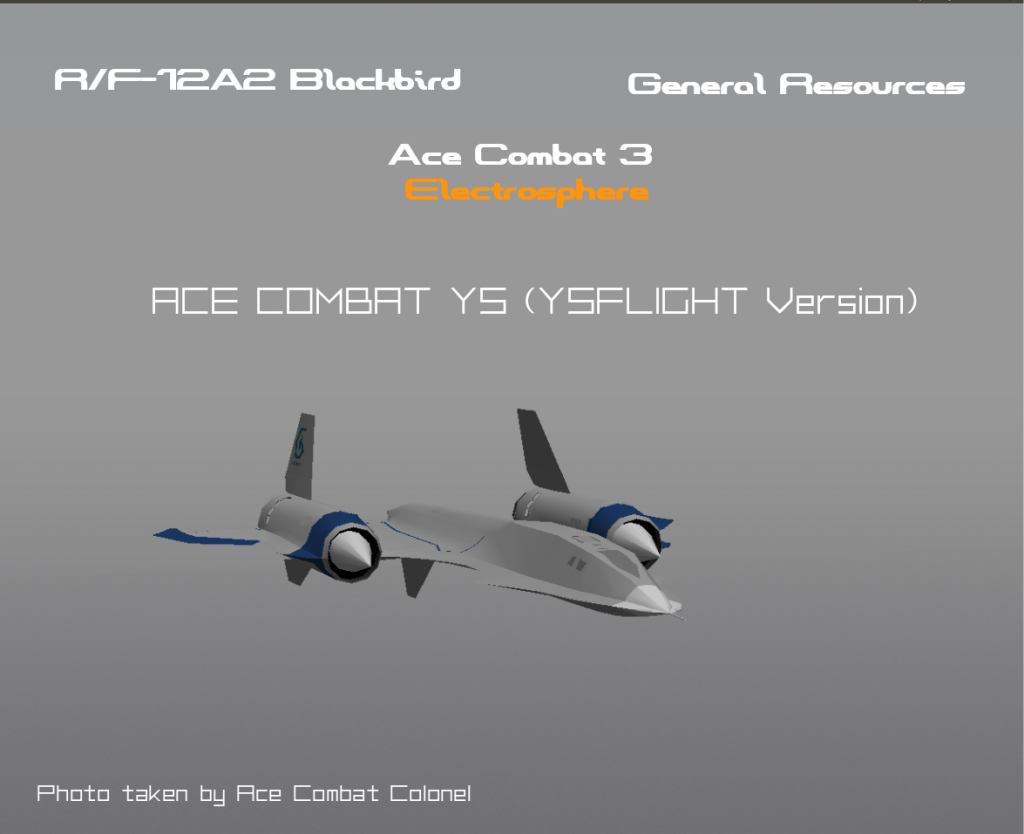 SU-37U with U.P.E.O Skin
and that's it. Stay Tuned!
~Ace Combat Colonel
(This post is dedicated to the following people:
Zenuz Wizofink
[An friend, but he doesnt enter in YSFHQ too much] Natan Sparda
[Another friend, but he doesn't like english people] Kira Von Black
and Soul off Darkness
Thank you all!)