Rookie

Posts: 50
Joined: Thu Mar 03, 2011 12:59 am
Favorite Aircraft: Lockheed Constellation
Location: KCGX
Has thanked: 12 times
Been thanked: 28 times
Contact:
Rise and Shine wrote:Will you add more buildings? Maps in YS tend to have few if none at all.
I wont be adding a whole lot of new buildings In the Chicago map. Each city is already decorated with about 5 to 10 stock buildings. There are also tons of houses littered across the map. If I add anything new, I might create some low poly barns for the rural areas.
I have recently added the Trump tower to Chicago. I plan to also update the St. Louis airport and add runway 11/29. Before these updates, the Chicago map was set in a time period before 2003 so that I could justify keeping Meigs field. I've since decided that it doesn't have to be completely historically accurate. I will keep Meigs. This update will be called "Chicago_v3.0", the most recent is "Chicago_v2.2".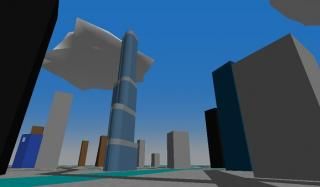 Photobucket shrinks the heck out of images
---
mh3w
Users browsing this forum: No registered users and 1 guest