The good news:
http://www.reuters.com/article/2013/09/ ... 0D20130918
Boeing's stretched 787-9 Dreamliner makes first flight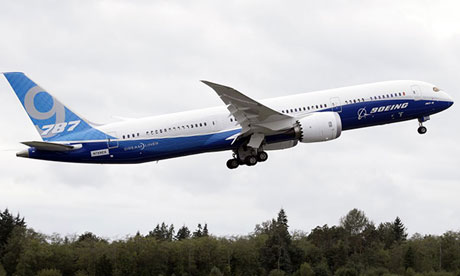 A longer version of Boeing Co's (BA.N) Dreamliner successfully completed its first flight on Tuesday, passing a key milestone for a plane expected to be more profitable for Boeing to sell and its customers to operate than the current production model.

The 787-9 jet, which landed at 4:18 pm PST (2318 GMT) at Boeing Field in Seattle, has room for 290 passengers, 40 more than the original 787-8 jetliner, and has about 300 more nautical miles of range.

The flight brought no immediate bad news for a plane that has been plagued by problems from minor issues with its brakes to electrical panel fires and overheating batteries that caused the 787-8 fleet to be grounded for three months earlier this year while Boeing redesigned the battery system.
-Reuters
On the bad news:
http://www.militarytimes.com/article/20 ... CSAR-helos
Air Force considers scrapping A-10s, KC-10s, F-15Cs, CSAR helos
Faced with steep budget cuts and the desire to keep existing procurement initiatives on track, the Air Force is considering scrapping its entire fleet of A-10 attack jets and KC-10 tankers, according to multiple military and defense sources.

Also on the chopping block are F-15C fighters and a planned $6.8 billion purchase of new combat search-and-rescue helicopters, these sources say.

While these proposals are far from final, the options show the magnitude of the decisions facing Air Force leadership as the service wrestles with the prospect of cutting billions of dollars in planned spending over the next decade.
-MilitaryTimes
Well, that made me wide eyed for a sec. Never knew they were
this desperate
to save costs.