Being a fan of the SUU-16 gunpod, I had to make this repaint of Umaibow's F-4.
Got permissions earlier when making the VF-111 and VFMA-334 paints, so this was a very straight-forward mod.
This squadron was the only outfit to equip their Phantoms with 3 gunpods at the same time, and wreak havoc on ground forces in CAS missions: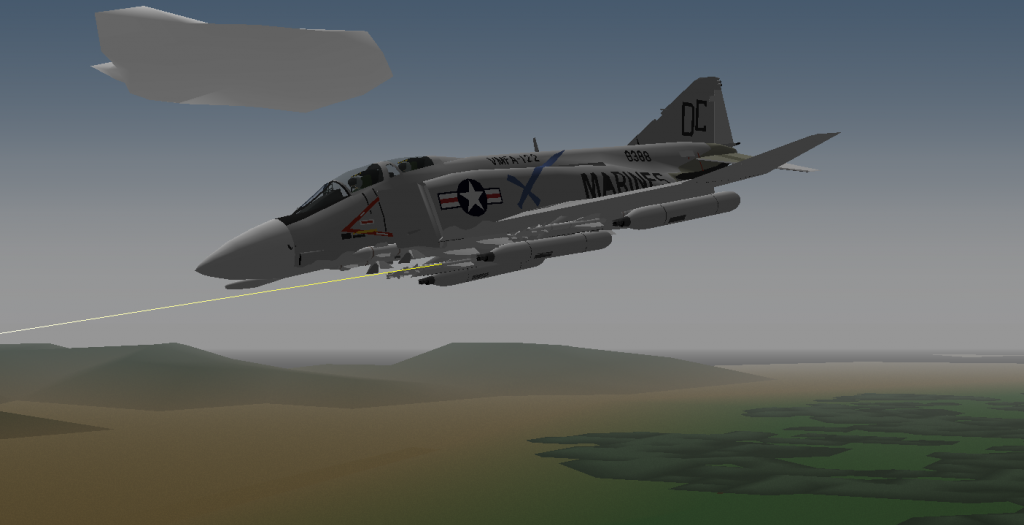 Enjoy!
PS, apologies for the wrong missile pack installed in my screenshot! I know the Alamo's dont exactly fit perfectly.