This is my first request for something ever, so if I sound a bit demanding please forgive me
I'm looking for a 3 dimensional .ist file along with an updated looking cockpit instrument panel and cockpit that could be easily installed on Oranleed's original A-10A (not outside, just the inside itself
)
Here's what the A-10C's instrument panel looks like: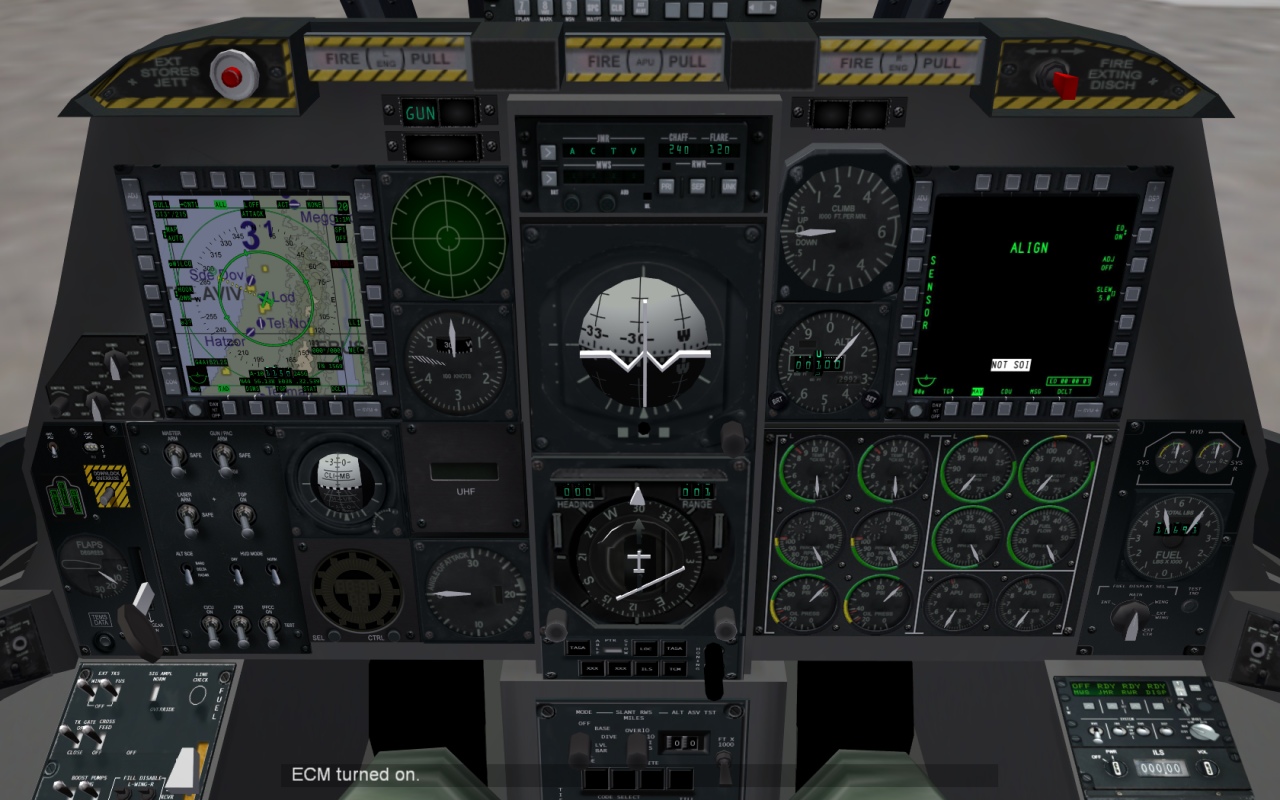 On the left and right sides and including between the pilot's leggings are switches that relate to other miscellaneous things such as fuel dump and what not. On top of the instrument panel and in front pilot where those black and yellow lines of doom lye are emergency systems. Below the small HUD screen are switches that I'm not really sure about what they do.
In the mod I would also like the pilot dnm to be removed from the cockpit as well.
It doesn't have to be REALLY detailed, but something similar to what the photos look like. If anybody could pull this off I would be REALLY happy
Thanks for your help guys
- Dtpilot247