The Firstly held aerial events in YS FLIGHT Korea!! The YS FLIGHT 2013 Seoul International Aerospace and Defense Exhibition is upcoming for you!! 2013 Seoul ADEX is not ordinary airshow you have ever met. At 2013 Seoul ADEX public airshow, most of flight is for promotion your national forces, defense company, virtual airlines or virtual forces, new addon. Also there are fantastic aerobatic feel your eyes funny!.
====== General Information ======
Date: December 22th 12:00 pm UTC (KST 21:00)
Where: Cheongju International Airport
Server IP: Secretly notice to pilots only.
Internet Live Broadcasting link:
http://live.afreeca.com:8057/flash/Afre ... =africa716
You need Microsoft Silverlight for watching broadcasting
Download Microsoft Silverlight
Aerobatic Box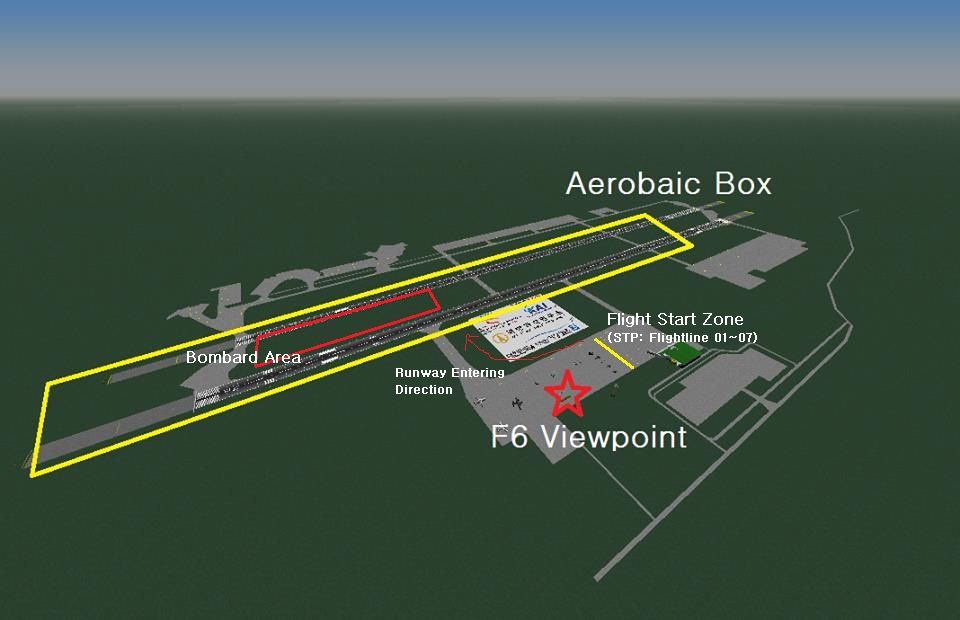 Recommended Start Position: Flightline_01 ~ 07
Runway Use: RW 24R(Take off), RW 06L(Landing)
*** Notice : This is first aerial event that held by YS FLIGHT Korea. So we can accept some list below, please understand
*3rd FX in Korea:
http://en.wikipedia.org/wiki/F-X_fighter_program
*USFK: United States Force Korea
Download
Download Full Pack(Flight Attendance only)
Application Closed