What's up everyone? I don't mean to spam this index since this is my first post on this site. But the reason why I decided to post, Is because I want to ask a very specific question about this mysterious vehicle I've been looking all over for, which is the attacker from the movie, Independence Day. (Made in 1996.)
Now from what I remember and assume, this ship used to be an add-on for this program a couple years ago, although this would be subjective for most people to remember If you have some long prier experience and memory with older add-ons, and how they work. This could be back when YSpilots was active. But most importantly, the difficulty for me is that a single link, image, or even this specific model for YSflight is very strenuous to find, and nothing similar will appear in YSFINDER. (If I'm mistaken, correct If I'm wrong.)
So that specific question that I referred earlier is, do most of you have any prier memory of having an alien attacker add-on that looks specifically like this a couple years ago? If so, have you decided to delete it after you downloaded the files or kept them on your drive ever since? Of course, this won't be an immediate "request", but If you would like to leave some formal link for the addon itself, that would be great. But If not, that's perfectly okay too.
Have a wonderful evening folks, and keep flying.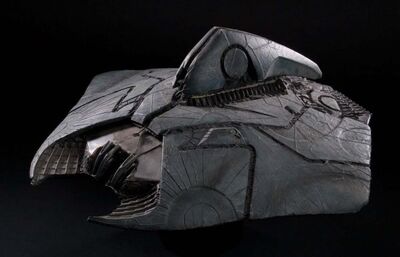 If you have any concerns with copyright infringement, feel free.