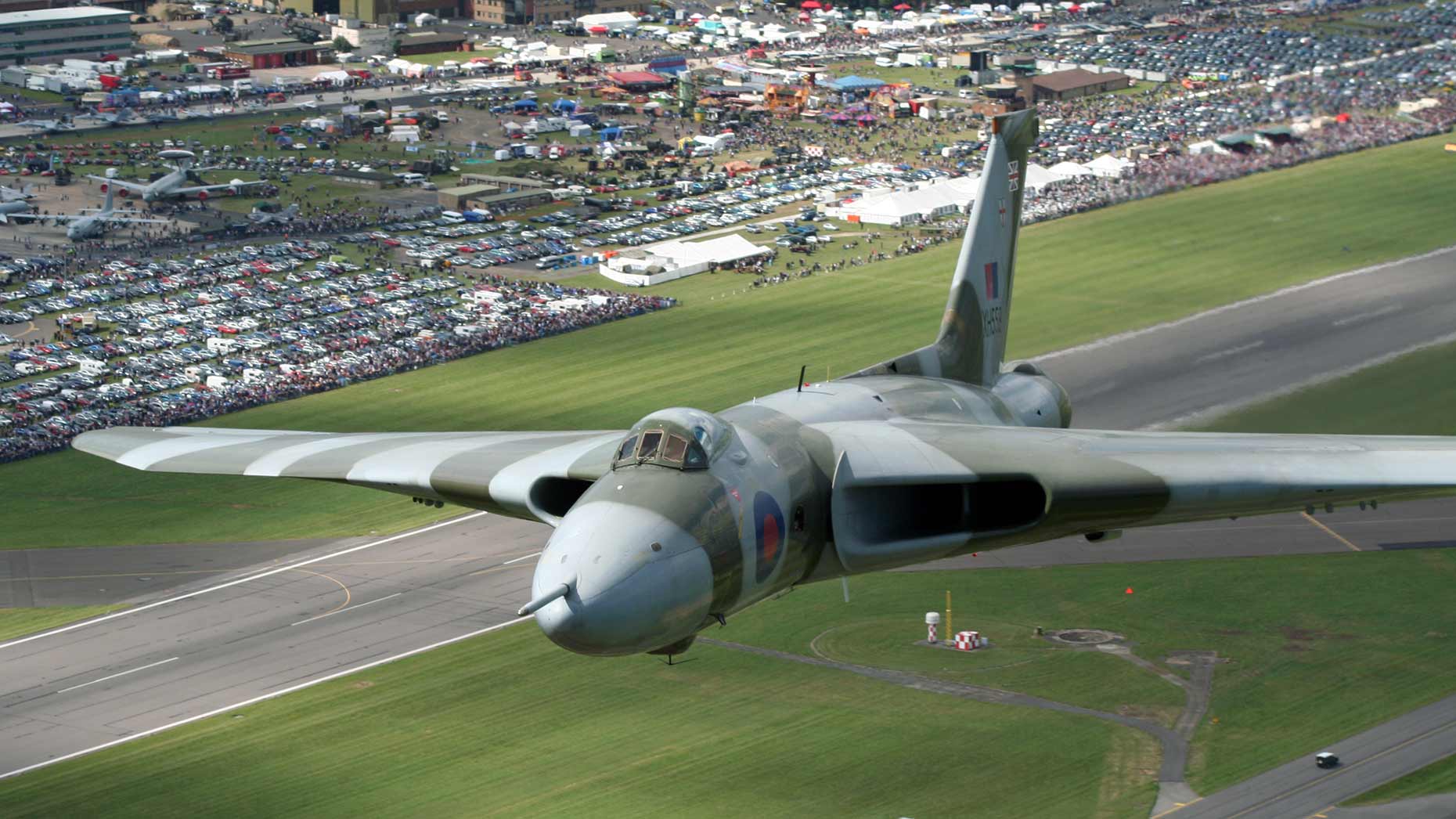 Most people haven't seen the Vulcan in real life, but those who live in the north of the UK or near places like Duxford/Dunsfold/Farnborough or have had the privilege of seeing it at an airshow will know how majestic and powerful the aircraft is.
However, the last flight of the last airworthy Vulcan, XH558 is making it's last flight around the UK today. I personally have seen it about 20-30 times, which was great since I was born long after the Vulcans went out of service. I was incredibly lucky to live in close proximity to an Airshow, and many of the Vulcan's former bases including XH558's resting place Robin Hood Airport. A personal highlight of mine was seeing the Vulcan fly with 2 Lancasters (PA474 and C-GVRA) over my home town.
Nevertheless, I'd like to pay tribute to one of the most majestic and brilliant bombers in the RAF's history.