This is opensource application for create high quality aerobatic sequence reports in WYSIWYG mode or using OLAN sequence coding.
Results can be saved in PDF, PNG or SVG.
Also it can export to .SEQ format, that used ACRO scoring software.
Source are mostly written with JavaScripts + PHP and can run in any webbrowser, but GoogleChrome is best choice for it.
TRY IT ONLINE
http://www.openaero.net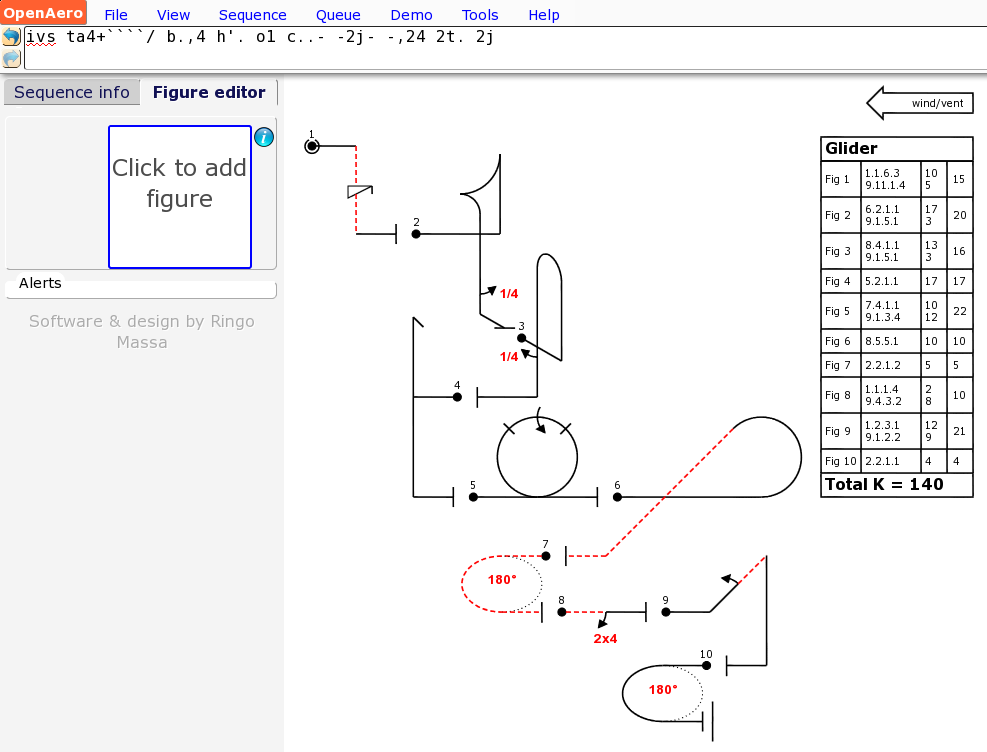 DOWNLOAD FOR OFFLINE USE
https://github.com/OpenAero/main/archive/master.zip
It already include manual, so download and learn it from it.
Also recommend you see
WebGL OLAN flight simulator
http://craighep.github.io/Dissertation/
Links:
1)
https://prezi.com/kopxd2tklpbs/mid-project-demo/
2)
http://github.com/craighep/Dissertation
3)
http://craighep.github.io/Dissertation/ ... ements.pdf
4)
http://craighep.github.io/Dissertation/ ... ations.pdf